The draft Walking and Cycling Action Plan (WCAP) comes at an incredibly important moment for our Borough. Having adopted an ambitious Transport Strategy which supports the delivery of better infrastructure for walking and cycling, it is now time for us to consult and deliver on these plans.
The draft Walking and Cycling Action Plan is also designed to deliver improvements that support the health and well-being of Haringey residents and those that pass through the Borough. The measures outlined in the draft WCAP will also support our Borough's contribution to tackling climate change.
As part of this proposal we are improving several walking and cycling networks in Haringey. We want to make the Borough and its surroundings more accessible for pedestrians, cyclists and our community.
We have produced two versions of the draft Walking and Cycling Action Plan for you to read.
The full version of the draft WCAP can be viewed here. It outlines the vision and the policies that shape the action plan. It also outlines the Delivery Plan, which sets out a series of projects to be delivered to fulfill the outlined vision and policies.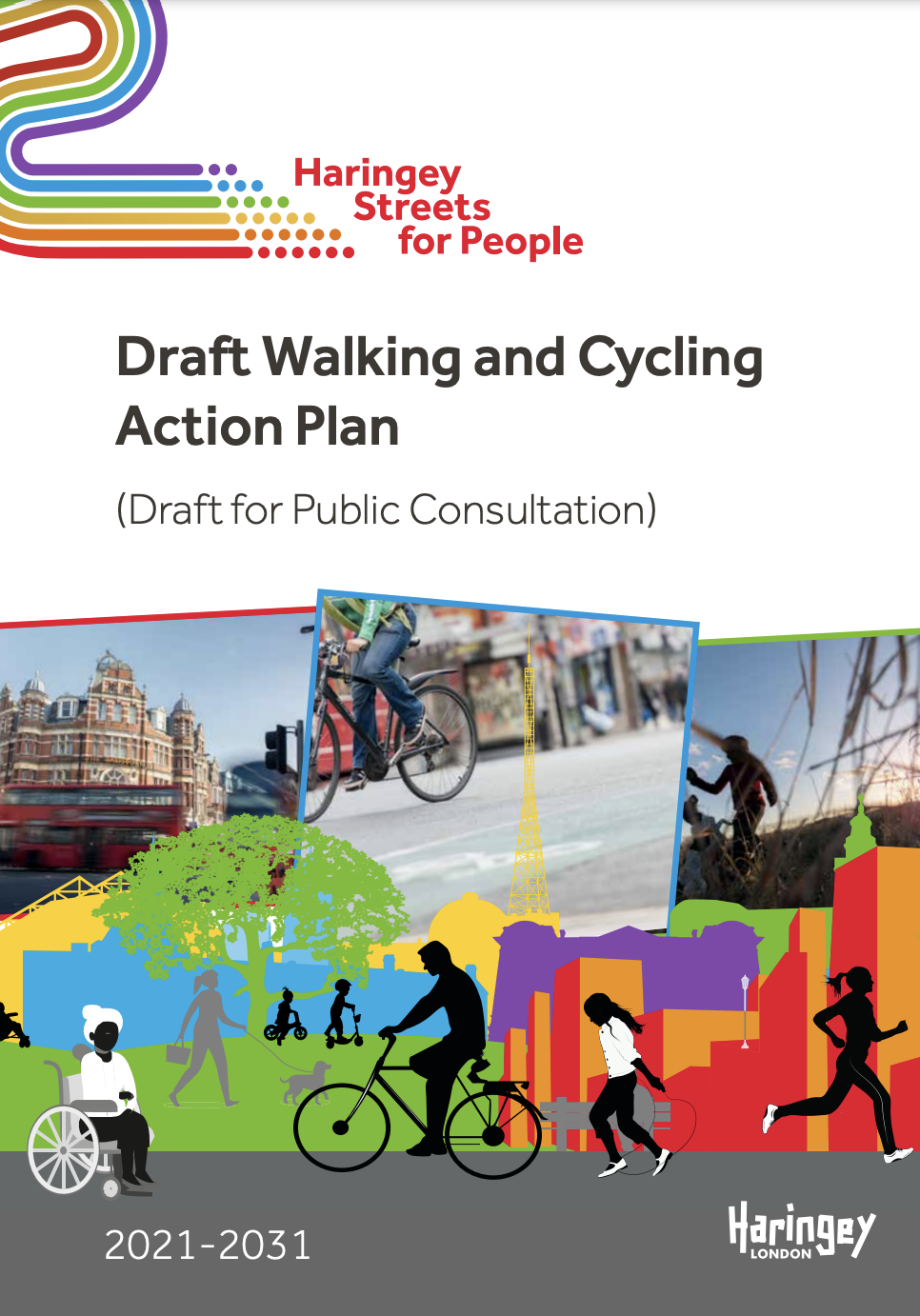 We have also produced a short, summarised version of the document, which you can read here. This provides a snapshot of the key vision and policies for individuals to review.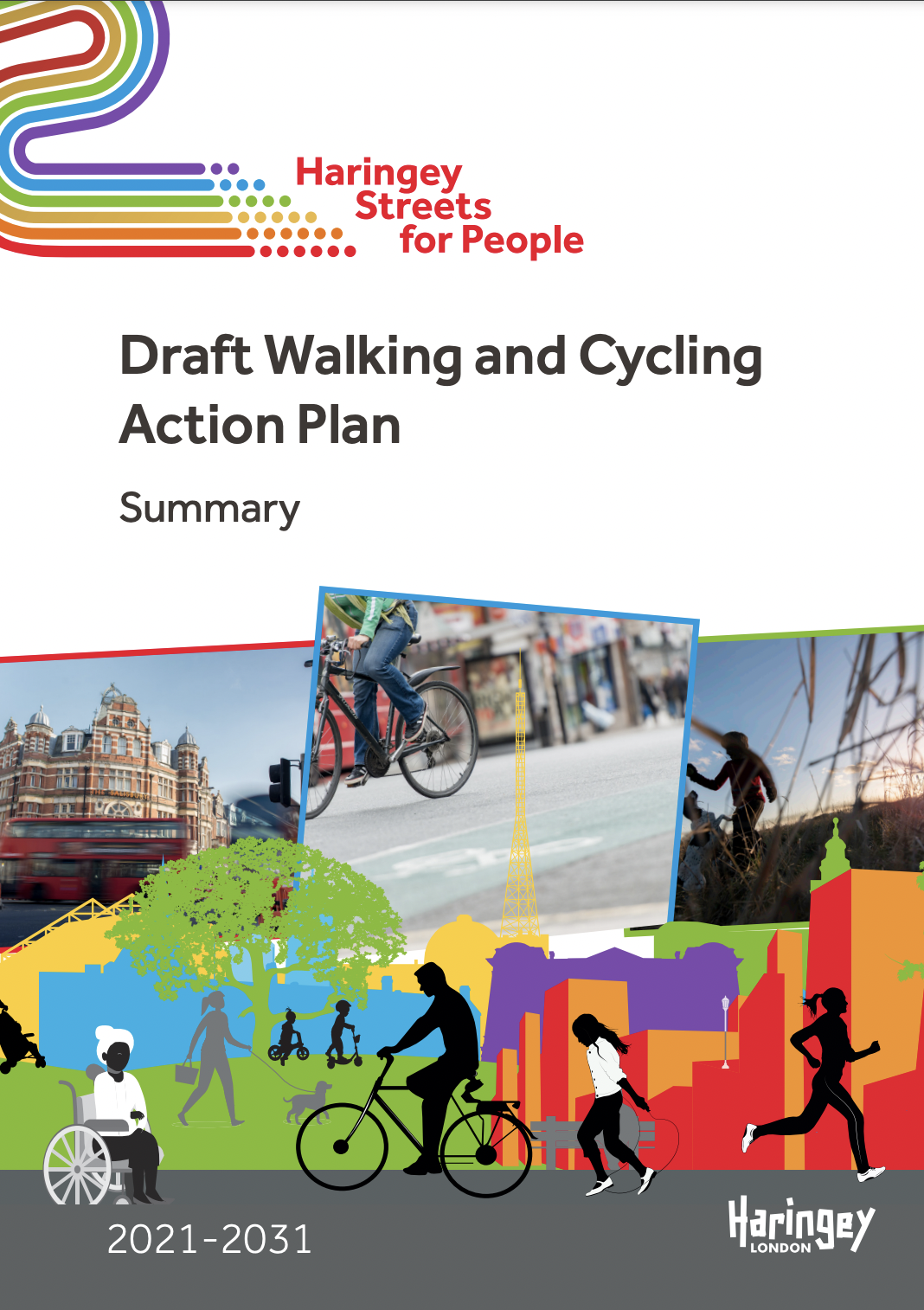 Once you have reviewed the documents, you can fill in our Vision & Policies Questionnaire by clicking here. You can also fill in a Questionnaire on the specific measures outlined in the Delivery Plan by clicking here. Lastly, an interactive map is running designed for you to provide any place specific suggestions you have to improve the Delivery Plan, which you can fill in by clicking here.